Guitar Colour Tuner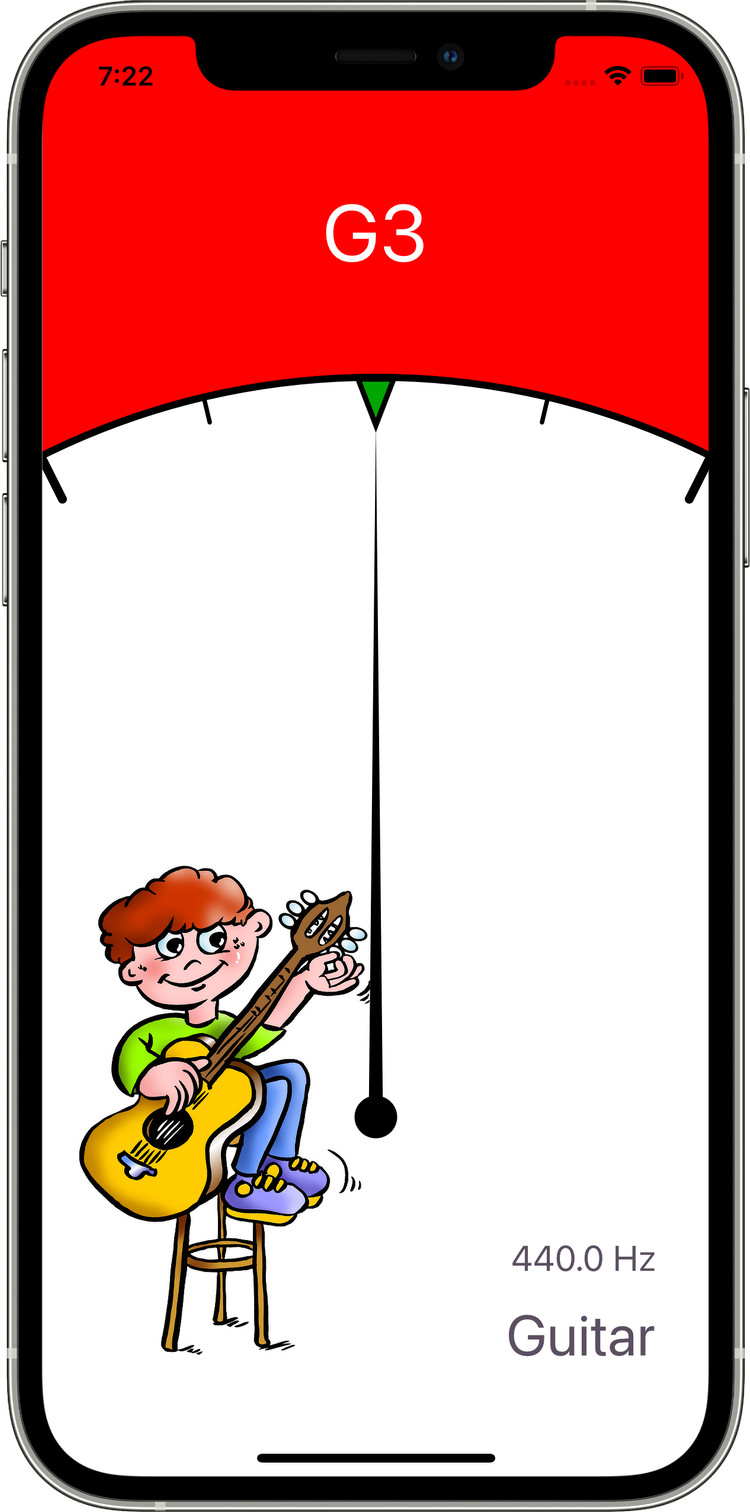 Tuning the guitar is not always easy for beginners. If you don't know the notes, conventional tuners are often too complicated. The Guitar Colour Tuner is our simple solution to this problem.
---
Each string has a color
Besides the guitar, bass guitar, electric guitar and ukulele, for example, are supported
The tuning of the guitar will be very precise
The concert pitch is adjustable
---
---
And this is how it works
According to the Guitar Color System, each string gets a color from high to low. The following guide is provided for this purpose:
The yellow sun is shining on our green meadow. There is a red ball on the green meadow. I shot the red ball into the blue sky. The ball falls back onto our brown earth and rolls into a black hole."
Short: (the thickest string) E – A – D – G – B – E (the thinnest string)
The story is easy to remember. In the app, you can immediately see if the string and the color match. If you are far off, the app shows you in which direction you have to turn to the desired string.
The Guitar Colour System
The Guitar Colour System is a fascinating aid for beginners on the guitar. Especially in lessons with large groups (class music with guitars) the strengths of this learning system become apparent. You can find out more about it at bunte-noten.de